The Swimmingpool
A charming swimmingpool, totally immersed in the green of our vineyards is available to our guests.
It has a large solarium with sun beds and umbrellas. You can have a relaxing break enjoying a wonderful lake view.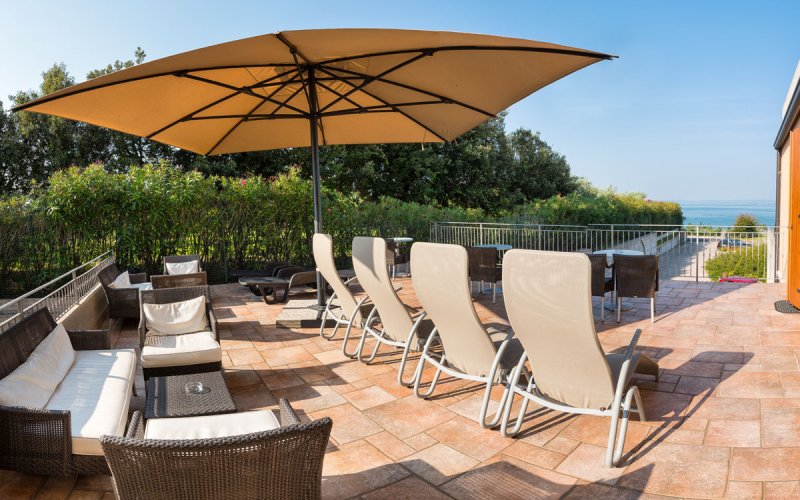 The panoramic terrace
The panoramic terrace overlooking the wonderful lake has sun beds and a pretty seating area where you can stay during the day and evening hours.
Breakfast
Agriturismo Costadoro takes care of its guests from the moment they wake up, and puts big emphasis on breakfast by offering great assortments of delicacies.
Every morning, from 8:00 to 10:00 a rich buffet composed of abundant variety of fresh and quality products that awaits guests to start a good day.
To accompany the aromas of hot coffee, one also finds great choices for salty and sweet products that satisfy all tastes and necessities such as diffent types of jams, müesli, yogurt, cakes, salumi and cheese, eggs, white and brown bread, fruits, various fruit juices all served with caffè espresso, caffè americano, cappuccino, fresh milk, great selection of teas and infusions, minerale water, and spumante to start a celebrative day...